Cuckoo's nest ♺ Recycled Plastic Basket with Cap ♺ 5
Made / Mkt. by:

Craftmark

Product Code:

2006-SP-05

LxWxH | Weight:

10 x 10 x 10in | 550g

About Product :

Women gather around to put their time to a better use... turning these plastic strings into beautiful basket & bags... woven finely in colors these upcycled baskets are perfect for everyday use...

Tags:

Recycled, Plastic, Basket, Upcycled, plastic wastage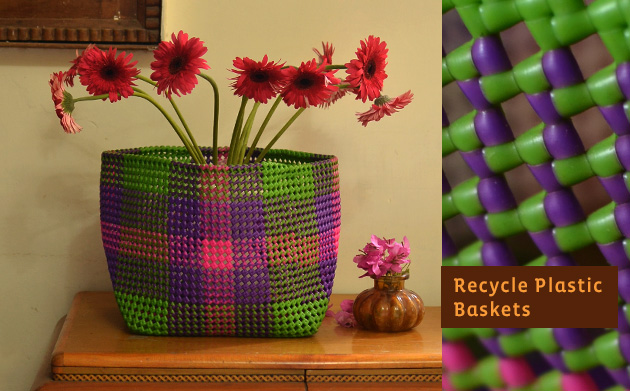 BalaDarshan is an NGO that works with socially marginalized women, promoting their handcrafts. These women are trained by the NGO Speed Trust who has taught them to make useful products from waste.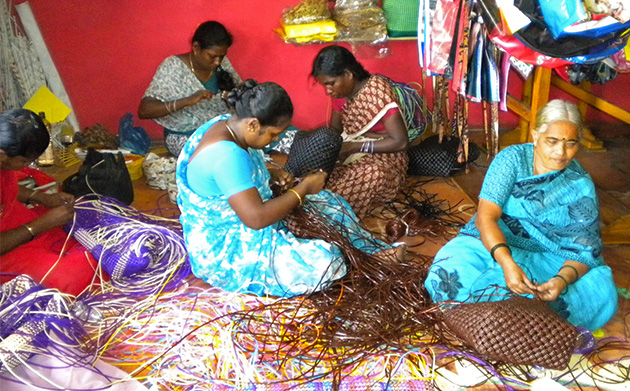 SPEED stands for Slum People Education & Development, a charitable public trust actively working in the slum areas of Chennai, Tamil Nadu.
They are supporting the deprived women, particularly widowed and deserted mothers socially & economically by motivating and helping their children in getting a qualitative education or attaining technical skills. They encourage people to develop income generation activities in order to become independent &self‐sustainable.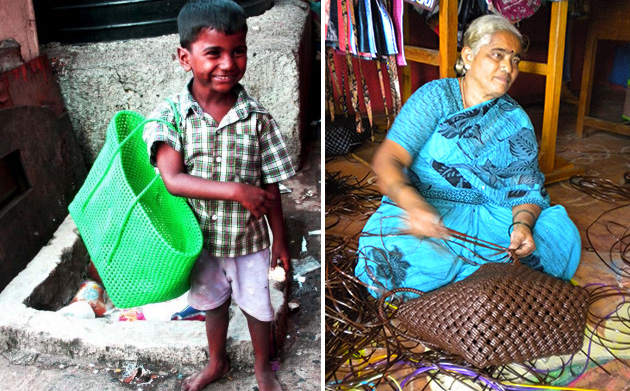 Under the handicrafts training program, one of the projects run by them with physically challenged women is to develop baskets & bags by upcycling the material easily available to them. Using colorful plastic wastage &basic weaving, these women have developed a range of utility baskets in tune with the modern lifestyle.
Craftsmen
Made by
NGO BalaDarshan & SPEED trust working with Craftmark
Returns and Exchange
Note
The items in this category are not refundable but you may exchange this product with any other product from this category or you may get a coupon. The products in this category is handmade. These might slightly differ from as seen on digital screen.
Material
Made of
Recycled Plastic
Instruction
Note
Imperfections and variations in the product cannot be termed as defects, as these are intrinsic to the handmade process. These might slightly differ from as seen on digital screen.
Restrictions
COD - Option
Not Available