Razia Kunj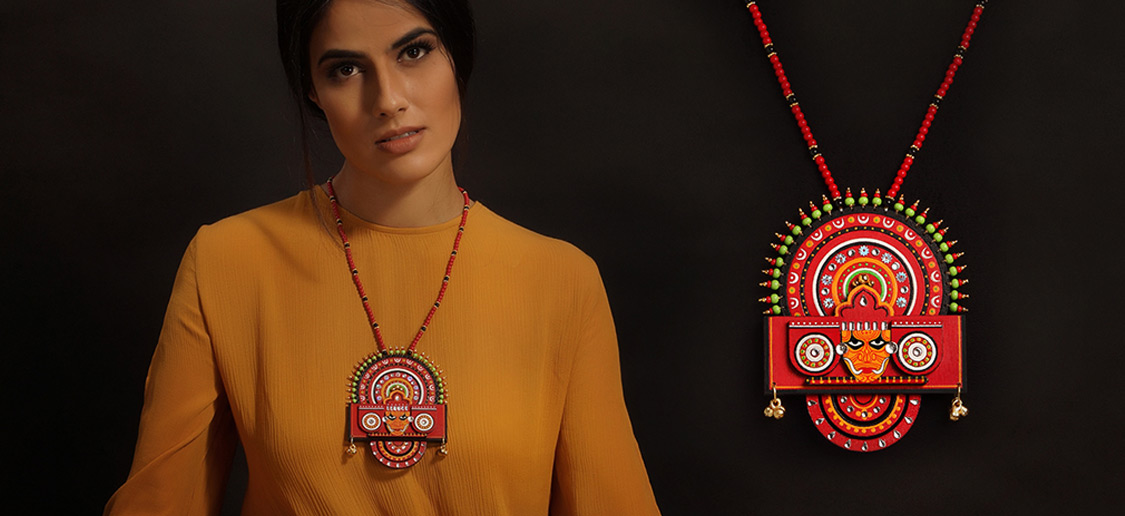 Razia Kunj Art and Facts collection of bespoke jewellery is the culmination of a series of experiments with shrinking the canvas where art meets fashion.
Why must art only be hung up in art galleries? Why must the finest graphic design be enshrined only within the walls of museums and temples? Why must street art only be on the roads?
Art and Facts stands at the crossroads of art and everyday life. Razia's intention is to take art from the walls of galleries and temples, from the pages of Indian folklore, from dance forms and tribal art, from forgotten nook and crannies of rural India and hand it to a woman as a form of adornment. So a Krishna can be playing a Basuri right under your ears, as an earring, while the doors of a Haveli open to the world in the form of a necklace.
each jewellery line is individually designed by her, hand painted and crafted by her team of artists. Every collection of Art and Fact is an attempt to shrink the canvas, to make the art of India a personal expression for its women.
Showing 1 to 52 of 52 (1 Pages)