Courtyard ⚛ Tota Mahal Large Antique Gold Table T Light Holder ⚛ 63
Made / Mkt. by:

Courtyard

Product Code:

1207-DD-63

LxWxH | Weight:

9 x 9 x 18cm | 0.44g

About Product :

Lotus floats... shimmering with joy, lights of prosperity touching the sky... all waiting to greet you with their warmth. Light up your home with these happy lights this festive season and brighten up every corner... to welcome a future... gaily bright!

Tags:

Handmade, Metal, Lamps, Gifts, Home Decor
Courtyard by Aline creates hand- crafted products in brass, copper, silver and iron by using traditional metal-smithing techniques. An interplay of a variety of techniques makes each Courtyard product unique, displaying a diverse mix of textures and designs.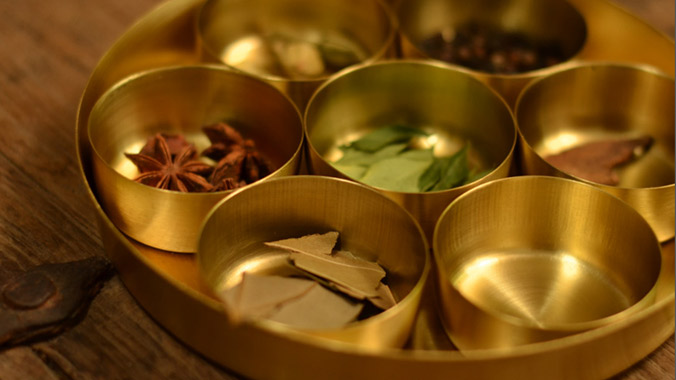 While Courtyard products are designed for the modern consumer, they maintain their innate craft sensibilities, reminding us that each piece has been created by a skilled artisan.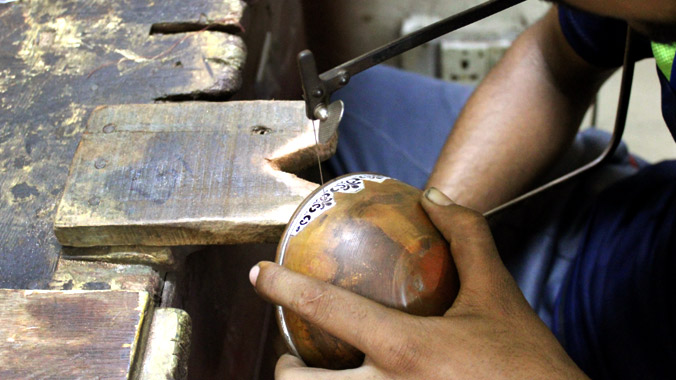 Aline started with a vision to support and enhance hand-skilled urban poor and give them an opportunity to respect the dignity of the craftsmanship they have left behind. We take inspiration from these skill sets and develop products in metal, retaining the core human involvement.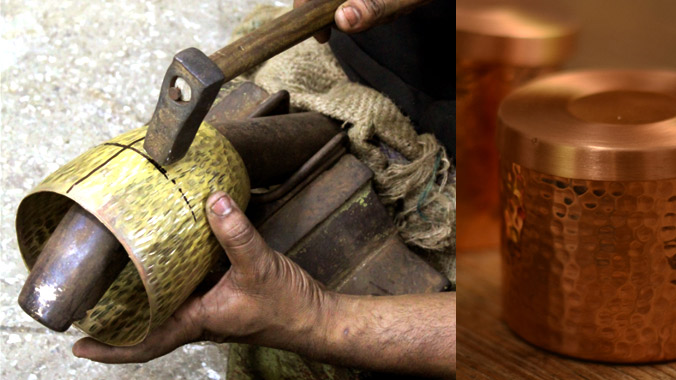 Some of these traditional skills include Thathera (Hammering), Sume ka Kaam (metal needle work), Jaal Katai (Hand Piercing), Chetai (Hand Embossing), Meenakaari (enameling), Kalai (Hand Cleaning), Billai (Wire & Sheet Rolling).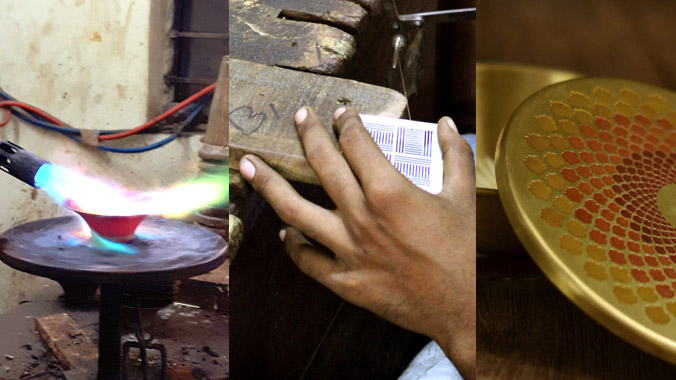 These ancient processes have been reinvented to bring back the warmth of the hand skilled worker into a Courtyard product. A typical product for instance would be a combination of 2-3 such processes and the end result is unique.
Craftsmen
Made by
Artisan working with Courtyard
City
Delhi
Material
Made of
Iron with powder coating
Instruction
Note
As each piece is hand crafted and unique, expect some variation from shown design.
Care
Wipe clean. Avoid Moisture. Do not use abrasive acidic content for cleaning.Handle carefully. Keep the products away from children. To be used under adult supervision.Product will be warm/ hot during & after usage.Please take precaution from melted wax.Keep the product at a safe distance from wall and flammable material.Ensure the product is fixed/ placed/ hangedproperly before usage.
Instruction
This products are handcrafted or basic hand tools been used to make these products. These are products made of iron sheets with powder coating. Basic spinning , Hammering or beaten techniques are used in products. Also Etching and embossing has been extensively used in the products. Made in India.