Garden To Keep * Comb, Embroidered Pouch, Cushion Cover, Rakhi.
Times Read: 226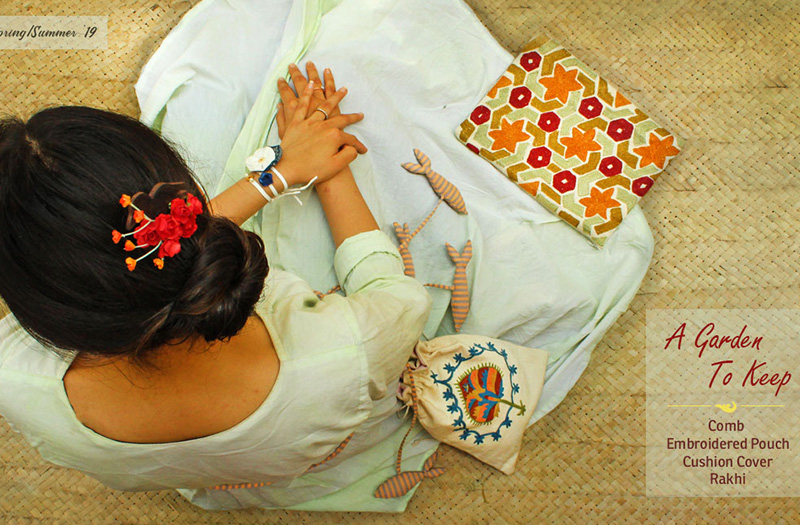 Handcrafted with love, They're accessories and gifts... With an ounce of joy, and a tinge of spring! Ornate combs, and intricate pouches... Cushions that shout out to the summers, And bands to celebrate relations.
It's a tale of florals, Splashed along the collection..