ABOUT
Paper planes of childhood look edgy in their silvery metal forms... keeping memories of old times intact.. whereas the bamboo assimilates the nature at one place all in gold... These handcrafted pieces together are for the woman who is whimsical, nostalgic and classic all at the same time.
Availability: 1
Product Code: 1408-gls1
Made/ Mkt. By: Rhizome Studio
L.W.H | Wgt:5 x 4 x 0cm | 80g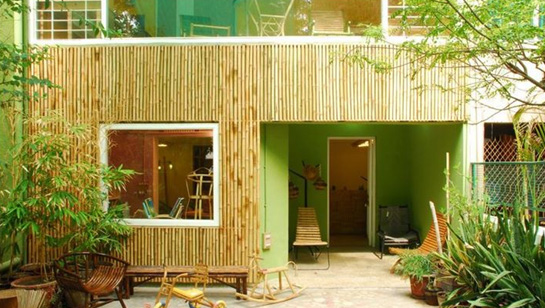 Our first collections are inspired by the natural form of bamboo and its fibre pattern. These earrings are about Zenand balance - both for your style, and our world. We have taken this theme further in collections made in crafted metal as well in jewellery inspired by origami and paper-planes. The products have been made by hand and may have slight irregularities that are a natural outcome of the human involvement in the process. These are for the woman who is whimsical, nostalgic and classic – all at the same time.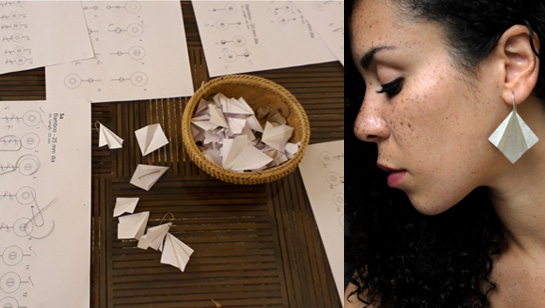 The process has been a joint effort of our in-house team, and craftspeople from Ahmedabad's old city. Manek chowk, where we work closely with our artisans, inspires us. It is a vegetable market in the morning, India's second largest bullion market in the noon, and the street food market at night. This kind of flexibility inspires us to bring out the best in our labour-of-love – whether that be bamboo or metal.
So far Rhizome's work has been in the realm of sustainability product design, branding, and certification - mostly in the genre of decor. For awhile now, we have been flirting with the idea of extending our work to the genre of fashion. Our first offering is through our sustainable jewellery brand called Baka.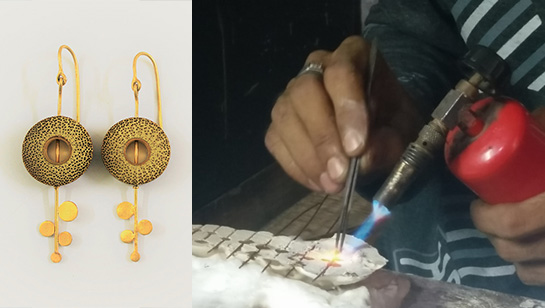 Rhizome is India's first multidisciplinary sustainability design studio. We work at the intersection of craft, design and sustainability.
While most sustainability initiatives originate from the developed world, Rhizome's approach is firmly rooted in the developing world and its beautiful chaos and complexity. Sustainability is a compound picture made up of lots of beautifully complex, wicked and non-negotiable pieces which our designs work to integrate. Our designs are developed in collaboratively with a cross section of actors, including communities. This helps us look at all the pieces of the sustainability jig-saw—economic, social, cultural, and ecological—to design sustainable products with underpinning production to consumption systems.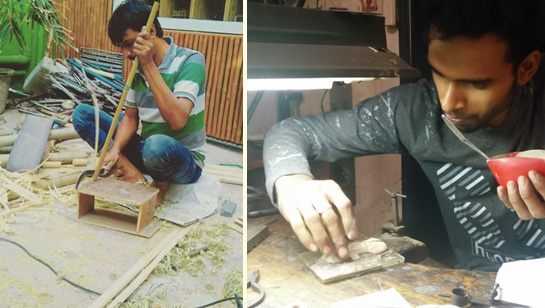 Rhizome's team comprises both design and craft innovators led by Dr. Rebecca Reubens. We co-create products, at the intersection of craft, design and sustainability.
| | |
| --- | --- |
| Craftsmen | |
| Made by | Artisans working with Rhizome Studio |
| Details | |
| Product details | Featuring a pair of sustainable designed earrings inspired by origami and paper-planes for the woman who is whimsical, nostalgic and classic. Good karma never looked so good on you! |
| Returns and Exchange | |
| Note | Goods once sold cannot be returned or exchanged. |
| Material | |
| Made of | 92.0 Ct Silver |
| Instruction | |
| Care | Please avoid contact with liquids and perfumes. Avoid contact with any abrasive surfaces to help reduce scratches. Please clean the surface with a mildly damp cloth. |
| Restrictions | |
| COD - Option | Not Available |
| International Shipping | Not Available |
---