Igloo ☃ Wool Foot Warmers / Socks ☃ 7
ABOUT
From the arid mountains of Ladakh, huddled up under the white soft blanket of snow... when nearly all movements come to a still... two needles and a yarn move in the hands of God, preparing steadily for the times to come. Women of Ladakh knit colorful sheep wool yarn into cute winter accessories like caps and socks... as a canvas of their expression these are brightened up with many colorful motifs pixel by pixel...
Availability: Sold Out
Product Code: 3788-FWS20-07
Made/ Mkt. By: Gaatha
Box- L.W.H | Wgt:9 x 38 x 0cm | 300g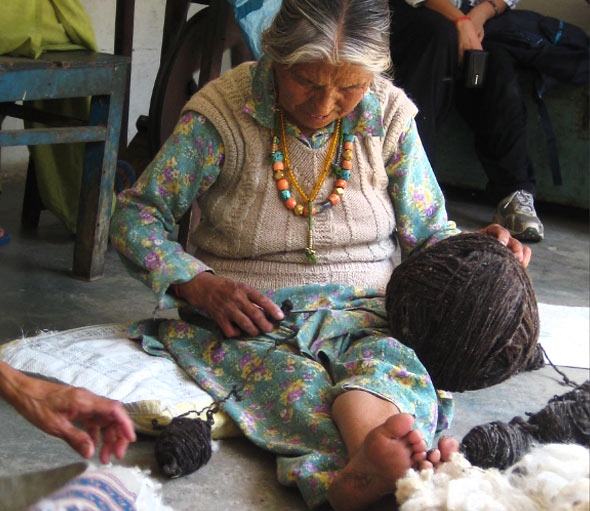 On a winter afternoon in the Himalayas, whether it is the foothills of Uttarakhand or the sublime vallies in the mighty ranges of Ladakh or Nepal, a typical courtyard scene comprises of grandmothers and mothers either fending the freshly reared wool, spinning it and weaving or knitting the spun-yarn with a pair of knitting needles twitching and tussling with the never ending woolen trail.... with colorful balls of wool running all around.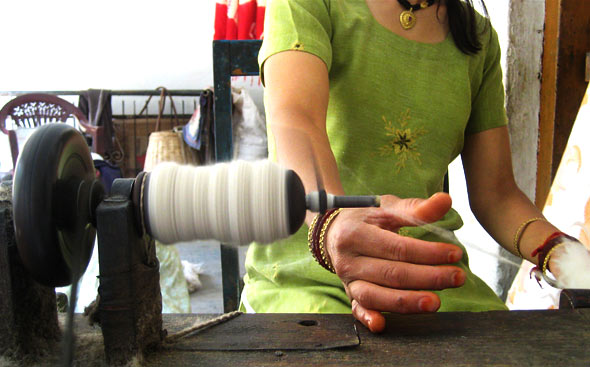 An atmosphere brewing with hot tea and flavored chit-chat is just conducive to put babies to sleep in the warm laps of mothers... mothers, the strange beings who radiate care through each and every gesture, irrespective of cast, class or social status. The warmth of their lap, the sweet conversations affirming their presence, the hands that knit unstoppably some of our most treasured childhood wears, the baggy sweater that covered you till knees, the socks with pink lace, caps with tassels on either sides... to keep you covered in the warmth of her lap where ever you go...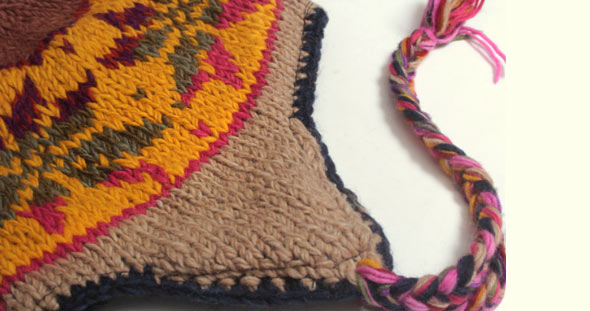 she also decorates these with vivid colored flowers blooming in your garden, where you used to play as kids - pink, blue, yellow, purple, red... all shining bright in the grey of the fierce Himalayan winters!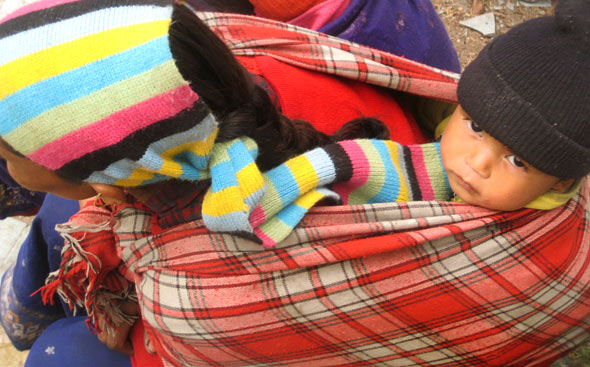 | | |
| --- | --- |
| Craftsmen | |
| Made by | Craftsmen working with Gaatha |
| City | Himachal Pradesh |
| Details | |
| Product details | This woolen product is soft & stretchable. Dimensions given above are without subjecting the product to any stretch. |
| Material | |
| Made of | Wool |
| Instruction | |
| Note | ♦ The items in this category are non-refundable & non-returnable. |
| Care | These products should be hand washed with a mild detergent or dry cleaned. |
---