Vivarang India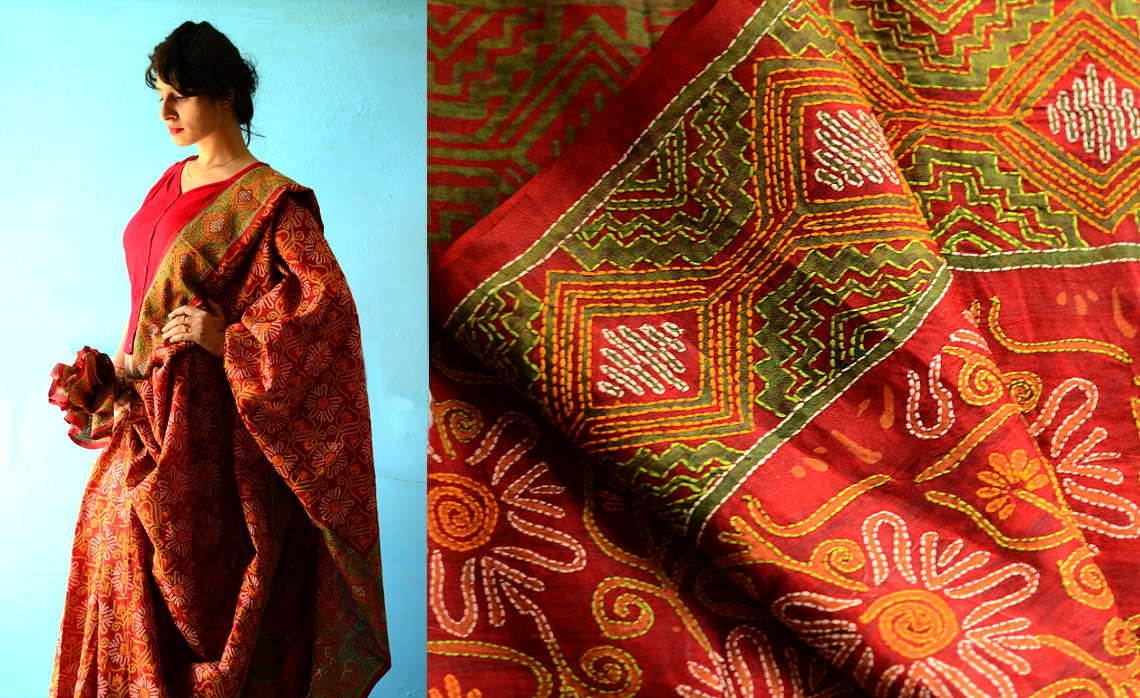 We at Vivarang have a simple ideology – tradition meets fashion, beauty meets affordability...
And in order to pursue this philosophy, we have incorporated the elegance and simplicity of 'Kantha' and 'Nakshi Kantha', the uniqueness of 'Madhubani' and 'Ikkats' and the vibrancy of 'Kutchwork' that most of us have missed in our wardrobes. Although these art forms have been one of the most popular works to have added that extra beauty & satisfaction to our Wardrobe, they are slowly becoming extinct and are becoming a near mere references in history. Our efforts is to create a fusion of contemporary style with the beauty of these works which will give the connoisseur of arts something to admire but has also given breather to struggling weavers and artisans.
Vivarang has so far played a significant role in bringing out these art forms to a greater audience that recognises the value of elegant traditional wear that has never before been so palatable to the contemporary Indian crowd. Yet, through a significant following that we have created in short span of time, we have been known to stick to the originality and essence of the art forms that we foster. This means no machine work, pure hand woven fabric, direct contact made with the artisans and complete artistic freedom to the artisan.
Showing 1 to 41 of 41 (1 Pages)