A date with Destiny ✲ Hand Printed Calendar ✲ Vintage Finish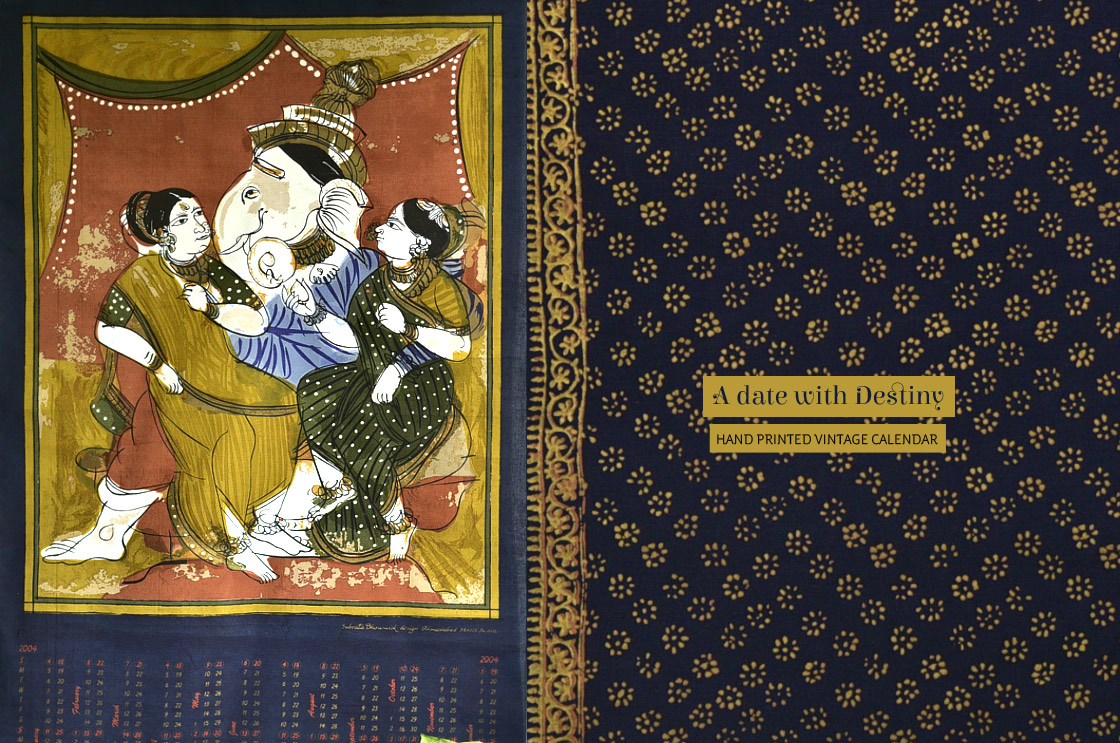 All of us have a date in our lives which is preserved in our hearts forever and would love to relive again and again! Maybe an year when you won a battle against destiny or had a tryst with love! We all have such occasions that we want to commemorate and celebrate for life; Never want the date to change or that day/year to end! An event that stays within our soul rent free! We know you have got one too!
We might not be able to relive it but we definitely can cherish it everyday with 'A date with destiny' vintage calendars, inspired from rare Indian Art. These commemorative art pieces, made using serigraphy, can fill that joyous occasion with color or can be used to instantly elevate your home décor by separating the dates and framing them as vibrant wall art piece.

Showing 1 to 16 of 16 (1 Pages)